Posted: March 16, 2020 by Nanette Keir
On Super Tuesday we got a great shout out on LinkedIn by Tony Rouse of Team Concept who helped make our Presidential Candidates shine with the use of their LUX FX! We took our standard Pop-Ups and added caricature headers that our resident graphic artist Nanette Keir came up with. They took a video that Nanette had done to illustrate our Pop-Ups in action. We were amazed at the amount of people who responded and commented, including Deborah Corn (Intergalactic Ambassador to the Printerverse) and Trish Witkowski of Fold Factory fame!
Team Concepts Printing made our Pop-ups even more impressive with their UV Spot Varnish and Gold Foil. This is the third time we have worked with Team Concepts and look forward to working with them again!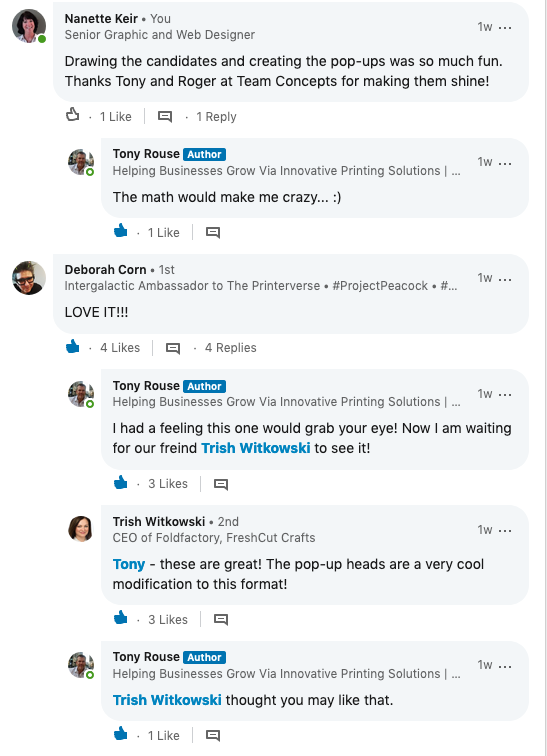 ► CALL US TODAY AT 1-800-323-4433 ► FREE DESIGN - GET STARTED!