Posted: March 15, 2023 by Nanette Keir
Kellogg's in 1931 created a Wheel of Knowledge Chart that was used as a promotional piece. The user would choose their state. They then read the population, capital, principal river, and other information on that particular state. On the opposite side was promotional copy featuring the benefits of a good breakfast featuring Kellogg's cereal.
We wish we could send in two box tops and get a newer wheel.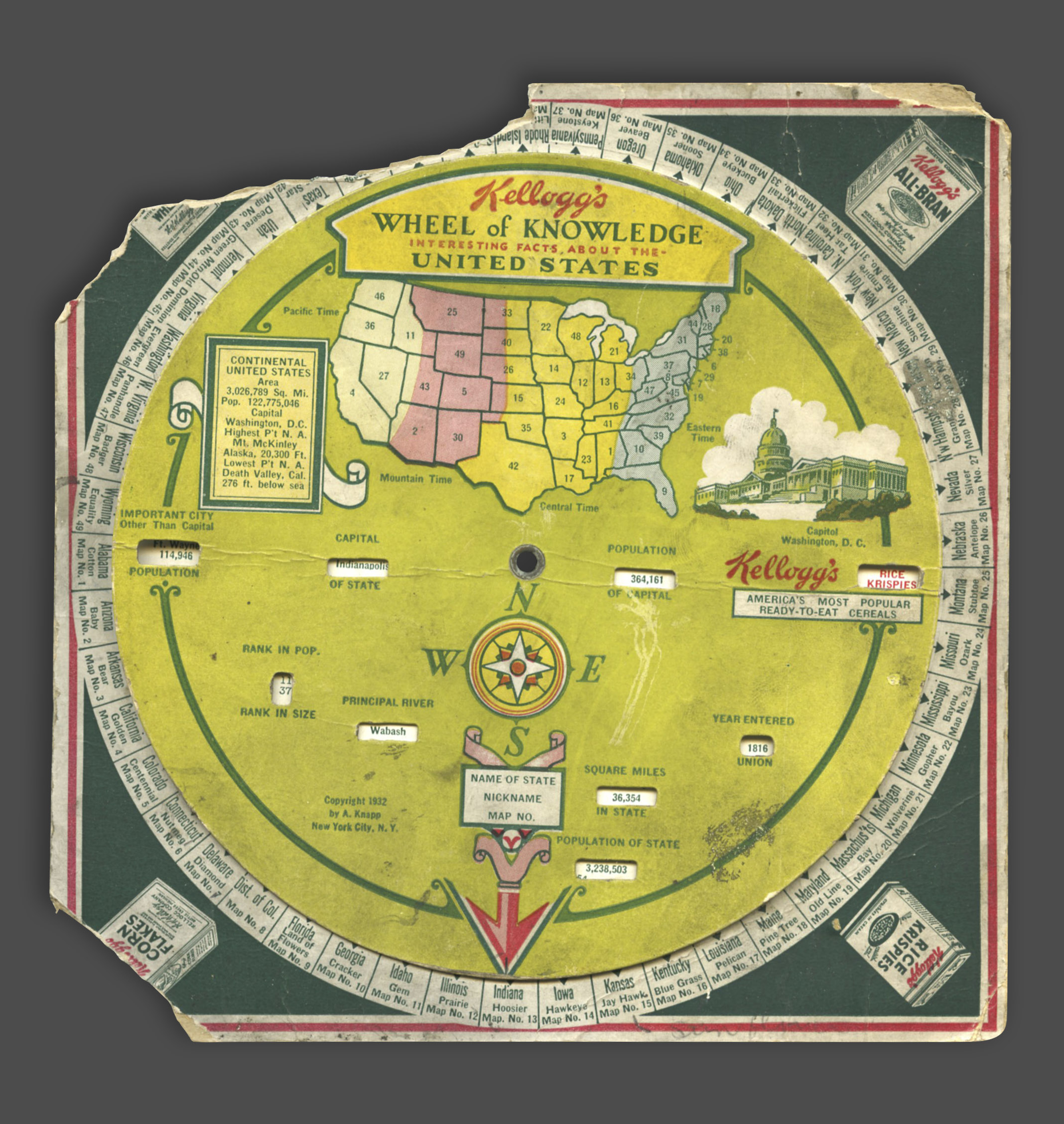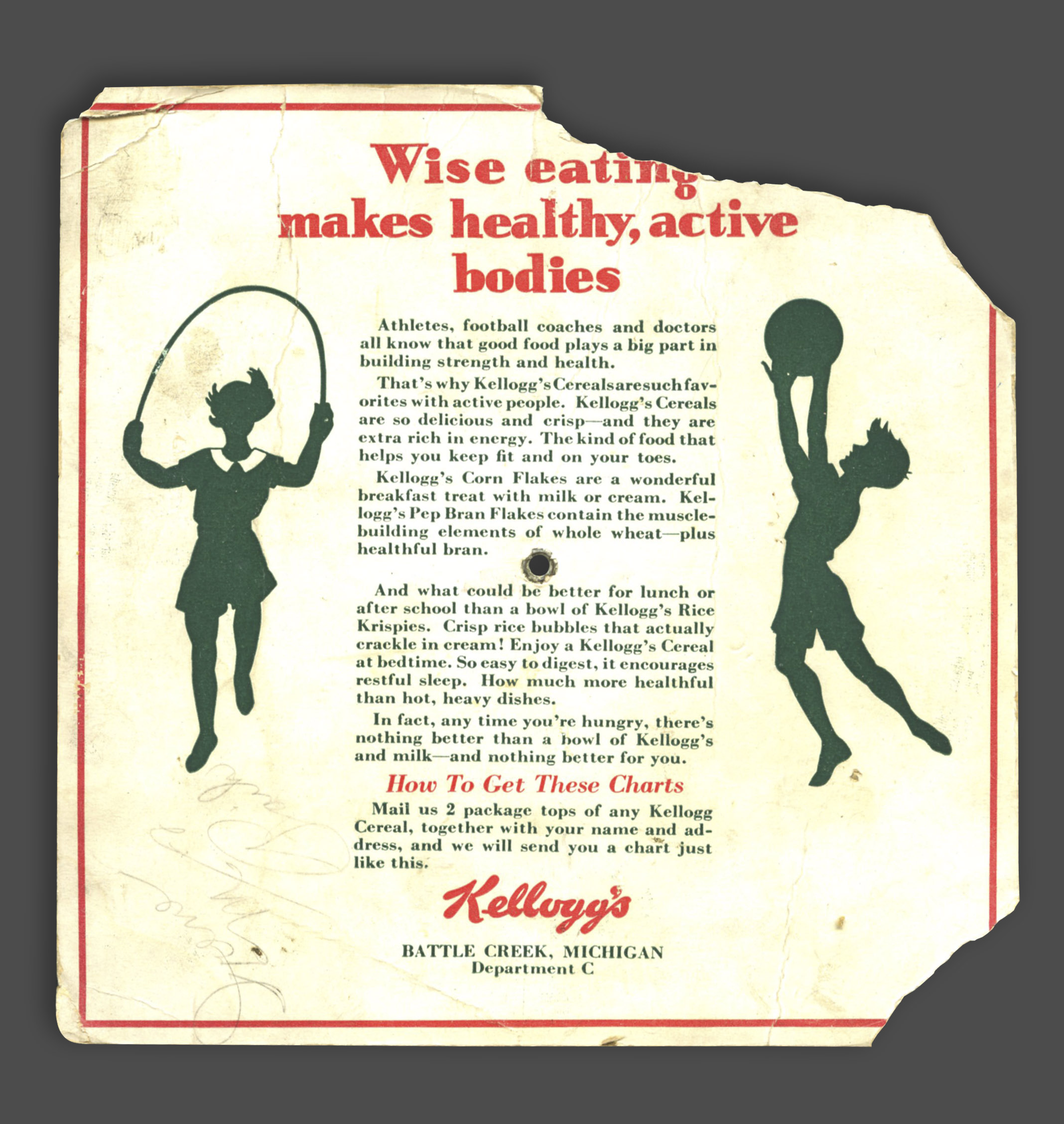 ► CALL US TODAY AT 1-800-323-4433 ► FREE DESIGN - GET STARTED!