Our Stock Date Finder has been updated! It is printed in black and PMS 877 silver metallic ink. It has an understated look that is both elegant and classic. This slim, access-anywhere wheel-chart helps you calculate critical due dates and formulate key timelines from any location. Especially ideal for those who work in hazardous, humid, or gritty environments where a mobile device could sustain costly damage. Imprint Area: 2 3/4 x 1 1/4 inch. Visit this and other stock items at americanslidechart.com/stock-charts....
READ MORE...!
We created this interactive tool that can be customized with your logo. Perfect for realtors to hand out to potential clients. Our wheel is updated quarterly (January, April, July, and October) to give you the most current calendar schedule. Since the base wheel excludes all Sundays and Federal Holidays in its "Work Days by Month" calendar, exact dates for loan consummations are yielded instantly, without any time-consuming counting or inaccurate estimates. We can work with you to provide the fastest turnaround time possible. Give us a call at 1.800.323.4433 to learn how we can help you create your own TRID & Rescission Calculator....
READ MORE...!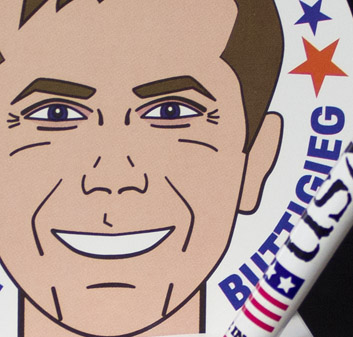 We received so many compliments and comments on our Presidential Pop-Ups that we decided to do them again! We added more candidates into the mix, Mike Bloomberg, Tom Steyer, Andrew Yang, Amy Klobuchar, and Pete Buttigieg. We are currently handing these out at some Midwest trade shows. If you see American Slide Chart | The Paper App at a show near you, please come and pick your favorite candidate! ...
READ MORE...!