Posted: April 08, 2020 by Nanette Keir
We love cartoons! We created Multiplication and Division Slide Charts for EZGrader featuring Scooby-Doo. The bright graphics make it a wonderful interactive math flashcard. The slide chart has a locking mechanism that prevents the slide from falling out. It also has a larger thumb-cut area to make it easier to pull. We were so happy to partner with EZGrader to create these fun charts.
For more creative educational ideas visit us at americanslidechart.com/education.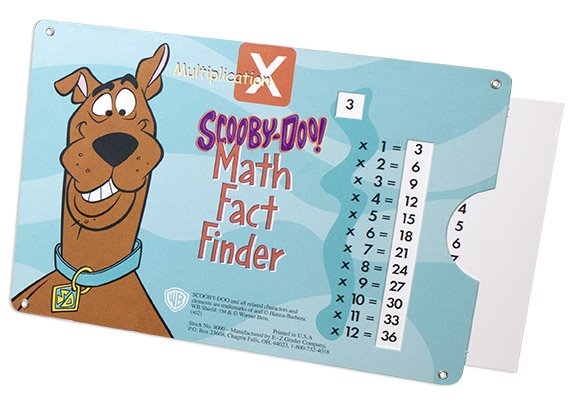 ► CALL US TODAY AT 1-800-323-4433 ► FREE DESIGN - GET STARTED!