Posted: March 23, 2023 by Nanette Keir
Rand McNally started in Chicago as a small print shop. Eventually, it grew into the prestigious mapping company we know today. In the 1980s, the company created a spiral-bound, multiple-wheel chart called The Dist-O-Map, Automatic Mileage Dialer. By spinning the wheels with the corresponding maps inside, you were able to determine the mileage between cities. The back of the Dist-O-Map gave information about the new U.S Road Markers of that time.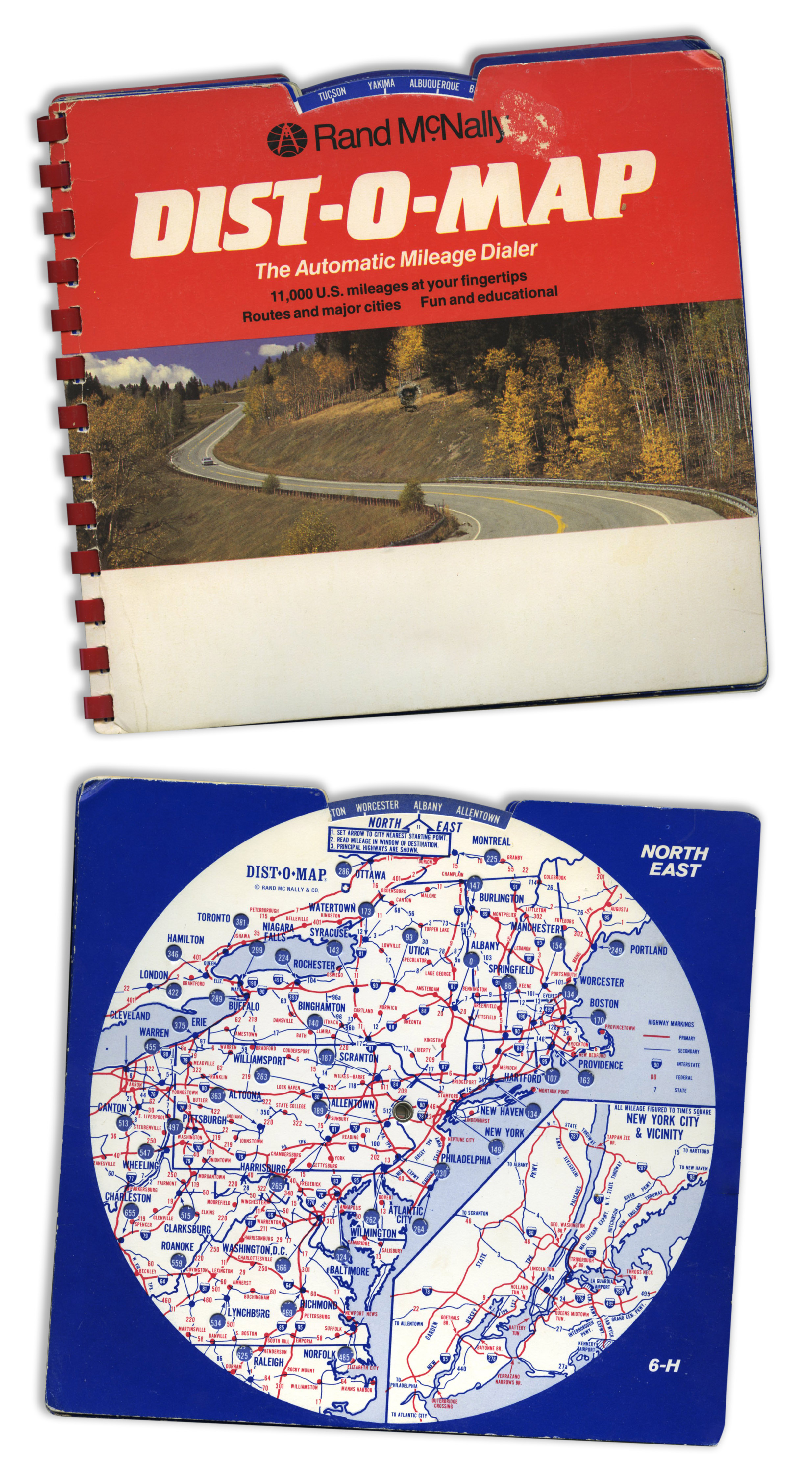 ► CALL US TODAY AT 1-800-323-4433 ► FREE DESIGN - GET STARTED!