Posted: June 14, 2022 by Nanette Keir
When I first started working at American Slide Chart | Perrygraf, I started to notice charts that were used in movies.
I'm a big fan of Science Fiction movies. In Plan 9 from Outer Space by Ed Wood, a Wheel-Chart was used in the cockpit scene. To this day I still can't seem to find any reference to it online but it does resemble one of our Date Forecasters.
I've been told that a Wheel Chart was also used in the 90's show L.A. Law but I have not been able to find the exact show that this was on.
The most famous Wheel Chart that was featured in a movie is the black comedy Dr. Strangelove or: How I Learned to Stop Worrying and Love The Bomb. The chart is used by Dr. Stangelove (Peter Sellers) in calculating a nuclear bomb's effects.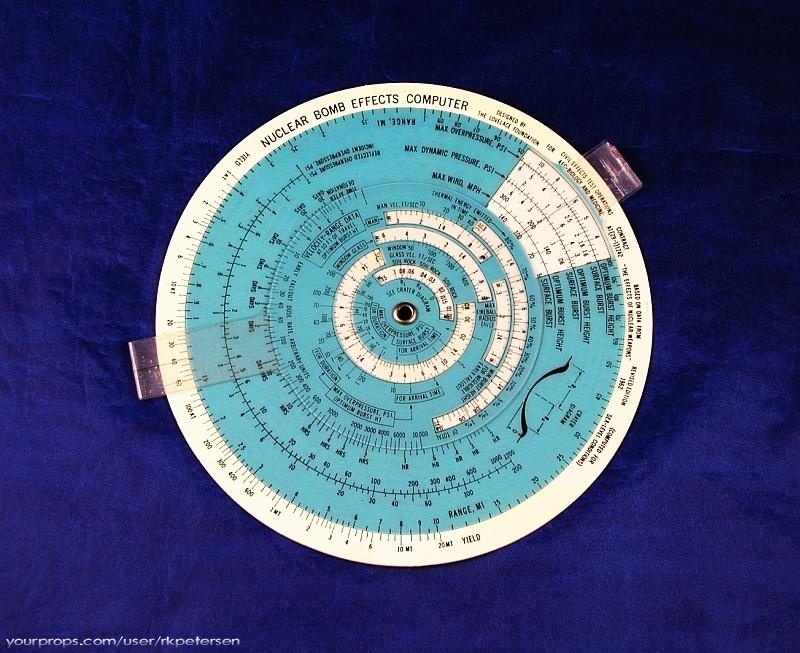 While this blog is more of a Throwback Thursday, it's still interesting to me when I see any type of Wheel Chart used in a movie.
► CALL US TODAY AT 1-800-323-4433 ► FREE DESIGN - GET STARTED!